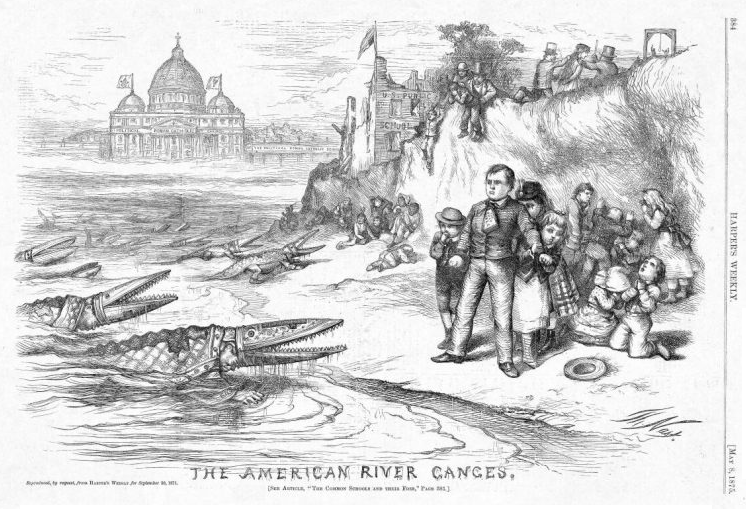 REPEAL THE NH CONSTITUTION BLAINE AMENDMENT
In 1871, this cartoon was published in Harper's Weekly and captured the mood of the nation. It showed crocodiles representing Catholic priests approaching the shore where a minister or teacher is protecting students.
CACR7 Constitutional amendment to repeal the NH Blaine Amendment had been introduced in the NH House of Representatives. You can track the scheduling of the House Education Committee hearing and subsequent actions here:...
read more